6th May 2021
Welcome back to another t-shirt DIY craft project with Steph! Today, she is making an infinity scarf out of the Gildan 5000.
Here's what you need to get started!
Step 1 – Get your supplies. The supplies are super easy for this project, all you need is scissors and a t-shirt! For this project, we used the Gildan 5000 because it is soft and sturdy.
Step 2 - Cut off the bottom hem of the t-shirt.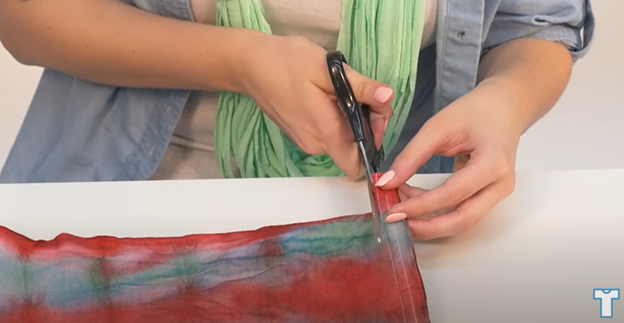 Step 3 - Cut the entire t-shirt into strips about a half an inch wide. You will now have loops made from these strips.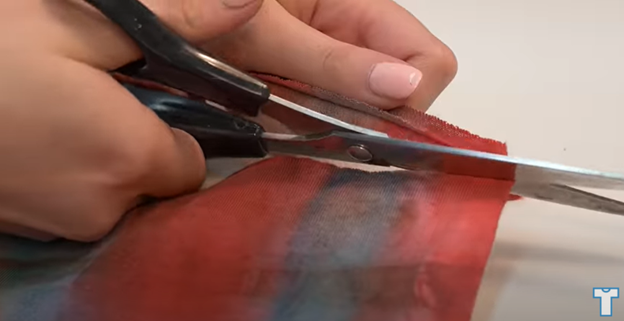 Step 4 - Take your loops and stretch them out. Don't worry about ripping the loops, cotton is a very strong fabric!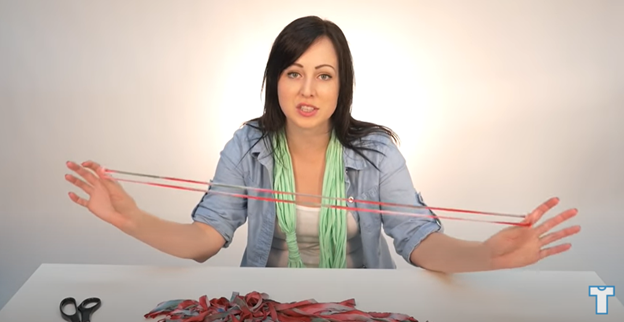 Step 5 - Neatly gather all but one of the loops together. Leave one loop out so you can use that to tie your scarf together.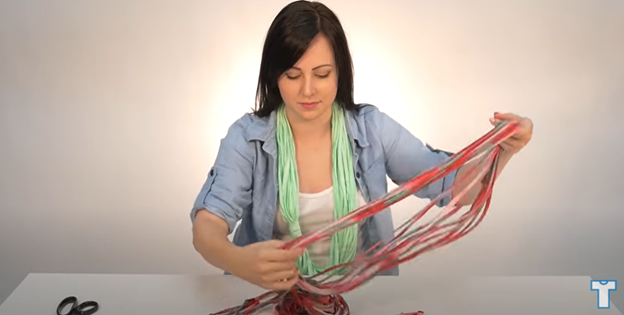 Step 6 - Take the loop you set aside and snip it in half.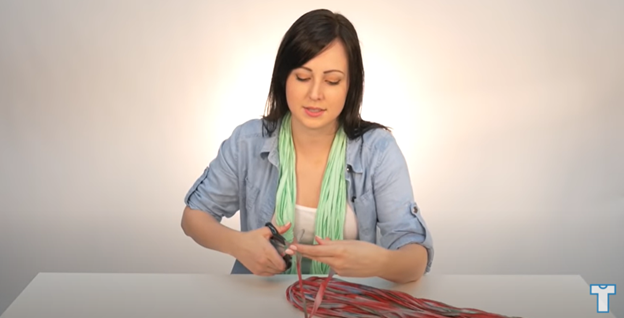 Step 7 - Use the loop you cut to tie the other loops together. You can tie the loops together in any way you want! Here, Steph is making it super simple by tying to loops together in one section of the scarf.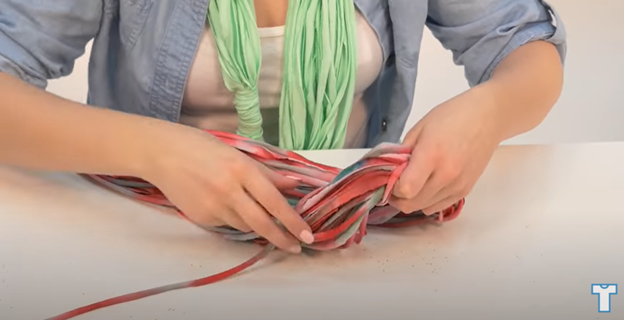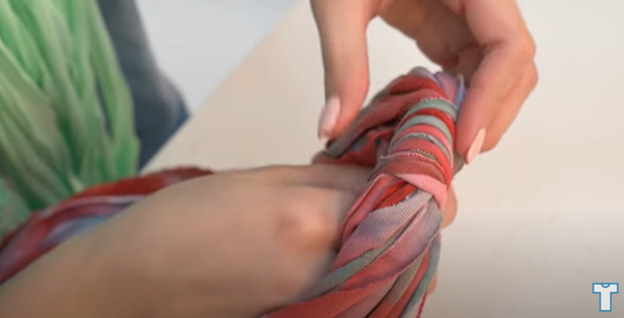 Step 8 - Cut the excess fabric off the tied loop to make your scarf look neat.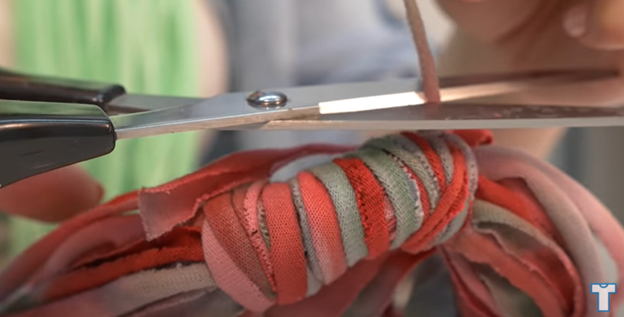 Step 9 - You're done! Now it's time to show off your DIY Infinity Scarf.