Need to get in contact with our Customer Service team? Here's how you can contact us directly through our website.
Go to the T-shirt.ca website. The Support button will appear at the bottom right corner of any page on the website.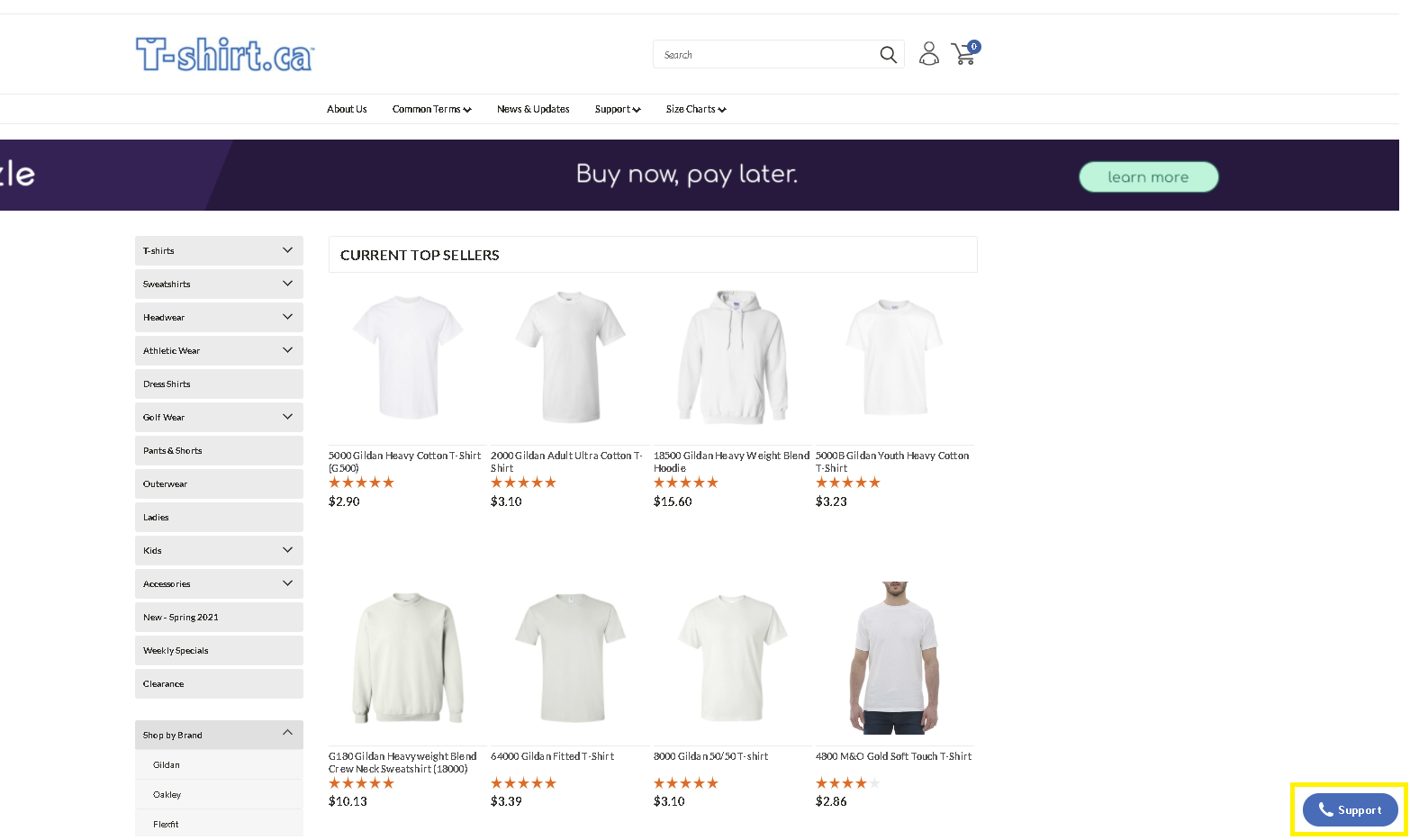 Click the Support button. A pop-up will appear that lists our phone number, and a search bar where you can look up answers to frequently asked questions. Click the Contact Us button to continue.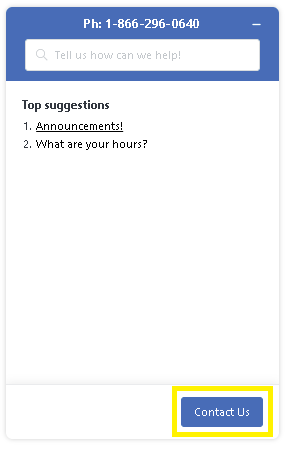 Two options will appear, please click whichever option you prefer; the button will provide you with our customer service number. You can either call or text this number to get in contact with us. The Email Us button will provide you with an email form that will be sent directly to our customer service team.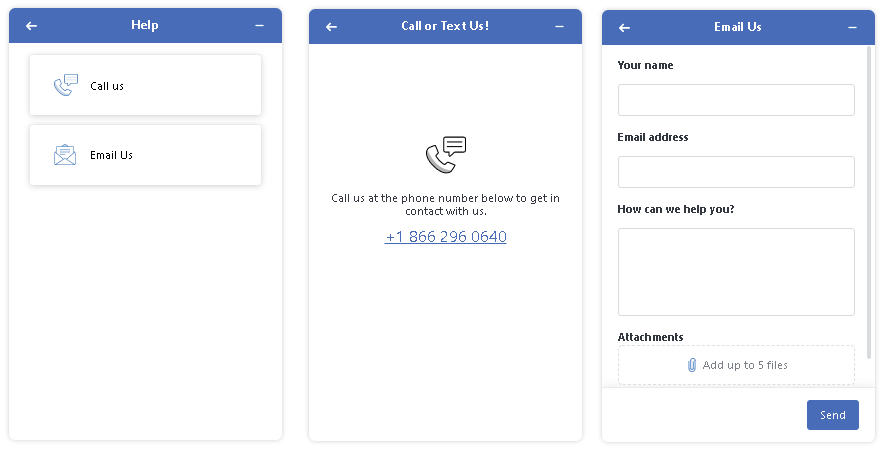 You can also reach out to us over social media! This article will direct you to our social media here.